Boy Scout Helps Hurricane Dorian Victims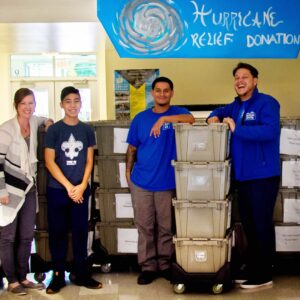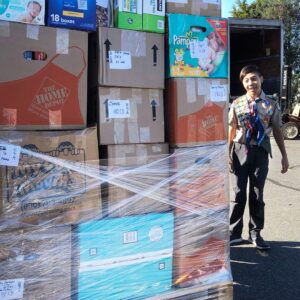 8th grader, Talan Flynn, had an idea for his Boy Scout Eagle project – "How can I help others?" He had heard about a ship heading to the Bahamas with room for relief supplies for victims of Hurricane Dorian, but he needed a truck to move the collected supplies to a port in Florida. Through mutual friends, he reached out to Stephanie Zimmerman at Lend A Box to see if she had a truck to borrow. Instead of lending him a truck, she did much better – she introduced the young scout to Rafael Balbolina at United DMV, a local non-profit, who had already run relief missions to Puerto Rico and was shifting aid to the Bahamas.
"I think it's hard to put into words and for people to grasp the gravity of how bad things are. Most people don't have electric, most people don't have running water and 70,000 people have been displaced." — Leah Malcom Skrine, whose family lives in the Bahamas.
Rafael said that Talan could use United DMV's trucking and shipping relationships to transport any supplies that he could raise. So Talan got to work. He distributed hundreds of flyers and, with the help of his school, Boy Scout Troop 681, friends, and family, he coordinated a collection drive with volunteers that ultimately gathered 5,043 pounds of donations ranging from baby products to generators. He got corporate sponsors like Lend A Box to provide 146 recyclable crates, and My Guys Moving & Storage to donate boxes, man-hours and a moving truck to transport the relief supplies from Kenmore Middle School in Arlington, VA to a commercial staging location in Chantilly, VA. The "Pack-N-Load" Donation Drive gave Talan the opportunity to practice logistics, organize and inventory items, pack, label and weigh boxes, and build pallets. The local part of the community event culminated in Talan signing the last pallet with the Ambassador of the Bahamas, Sydney Collie, before it was loaded onto a long-haul truck to Florida where a Carnival Cruise ship would eventually transport the cargo to those in need on the island.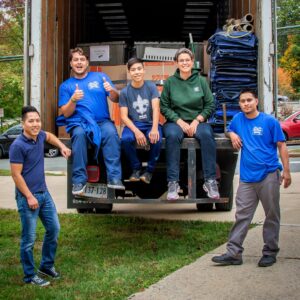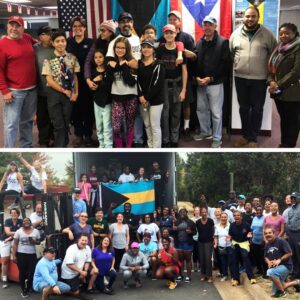 Bahamas Chronicle & WUSA 9 – see more on the natural disaster:
Nov. 5 https://bahamaschronicle.com/major-hurricane-relief-effort-ends-in-the-dmv
Oct. 22 https://bahamaschronicle.com/united-dmv-bahamas-relief-effort-hurricane-dorian-donation-drive
Sept. 15 https://bahamaschronicle.com/d-c-community-members-pack-supplies-for-those-impacted-in-the-bahamas-by-hurricane-dorian

My Guys Moving & Storage actively participates in the local community and does its best to help those in need. For more information, Call My Guys
Thanks to all who supported this cause and other humanitarian efforts.