International Shipping / Moving Overseas
International movers,
My Guys Moving
of Gaithersburg, teamed with National Van Lines for the international shipping of a classic 1980 Corvette Stingray and Buell 1125CR motorcycle from Gaithersburg, MD to the capital and the second most populous city in the United Arab Emirates (UAE).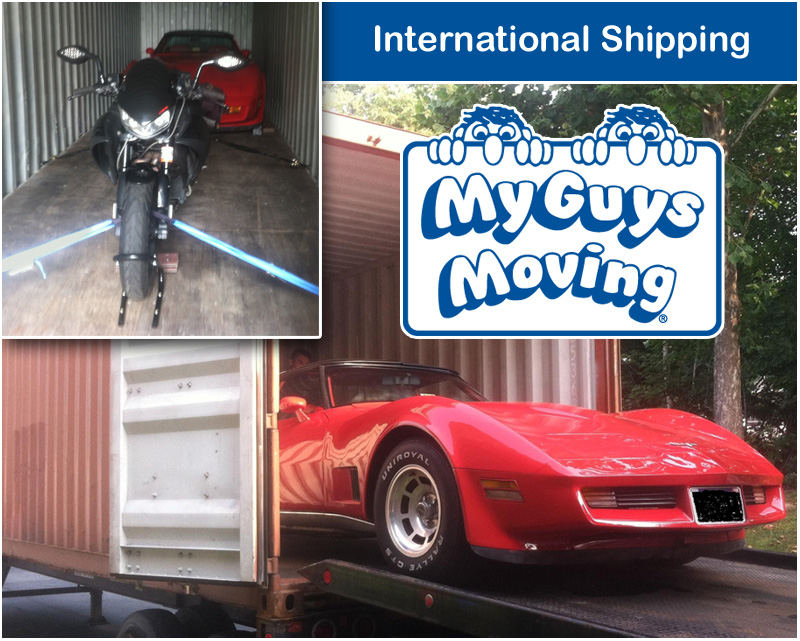 An emergency room physician, moving overseas to provide medical support in hospitals in the Middle East, joined his wife, also a physician, at their new location in Abu Dhabi. The doctor said he chose My Guys Moving of Gaithersburg to move their vehicles, household goods, and wedding gifts because of their expertise and knowledge regarding international shipments. For the most complete and competitive international relocation service, call My Guys Moving at
800-783-4897
.
Whether by land, sea or air, we can take you anywhere!