MY GUYS donates moving service to Neediest Kids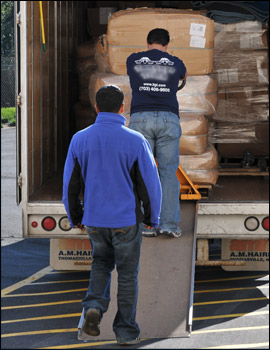 November 2, 2011
, Tuesday –
My Guys Moving & Storage
donates moving service to
Neediest Kids
to deliver 1,440 coats from the Burlington Coat Factory to a facility in Manassas for storage, sorting and eventual distribution to needy students in Virginia, Maryland and D.C. The shipment will aid students in Alexandria City Schools, Arlington Public Schools, Frederick, Montgomery, and Prince George's County Public Schools, D.C. Public , D.C. Public Charter Schools, and the Archdiocese of Washington.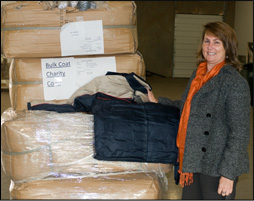 Lynne Downer, Operations & Administration Manager of
Neediest Kids
, emailed MY GUYS to say, "The team of guys you sent were very, very nice and I hope that it was an easy move for them. Not too much heavy lifting, mostly by the manual lifts."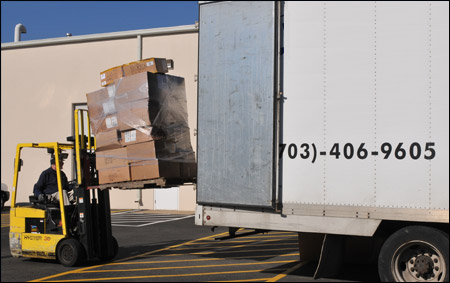 Neediest Kids
builds a bridge to success by giving low-income students the basic essentials they need to get the education they deserve, including eyeglasses, coats, clothes, uniforms, school supplies, food, personal care items, and other essential goods and services. Neediest Kids partners with ten school districts in Maryland, Virginia, and Washington, D.C.