Senior Move Management
Caring & Compassionate Senior Services
Our Senior Move Management services will soon include:
Develop Overall Relocation Plan
Customized Floor Plans
Move Management/Move Oversight
Sorting Services
Setting Up New Residence
Disposal/Dispersal of Remaining Items
Storage Arrangements
We have a "safety-first" policy for setting up a loved one's new living space whether it's in a senior facility, an independent retirement community, or other living arrangement. We use the destination's floor plan to design the best placement of furniture and items, making sure there's room to maneuver walkers without tripping over rugs and other obstacles.
More on Senior Move Management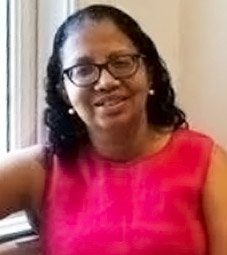 My Guys recognizes the sensitive nature of moves in the senior community and the associated emotional and physical challenges that go with them, especially when downsizing. We take careful measures to provide compassionate senior move managers, such as Odete Almeida, who are committed to listening to what is important our senior clients and their families. Our experienced, friendly team of professionals will make sure the move is organized and as stress-free as possible. We are truly here to help.
We understand moving is about more than just packing and unpacking boxes. It is about transitioning to a new home and a new lifestyle. We use our time spent listening to develop a customized plan to meet the requirements of each client's specific needs and to make the move as comfortable and efficient as possible.
We are in the process of becoming a member of the National Association of Senior Move Managers (NASMM) to better serve our South Florida clients. My Guys Moving will eventually provide the same gentle, caring expertise to locations throughout the United States.
Senior Move Manager Reviews
"Dear Odete, Enclosed is our check for the last package you sent to us. Thank you so much for continuing to send additional mail that came to our "old" home. Michael and I are so grateful to you and Chris for making our move to Michigan as easy as possible. You were wonderful from start to finish. Your skills at organizing and packing were wonderful. Everything arrived in great shape with nothing broken, which is truly amazing. There was so much glass, china and other treasures that are now happy in our new home. We will always be grateful for all that you did to help us. Thank you!"
— Margie and Michael
My Guys Moving understands that every move is unique. Our caring and compassionate team is committed to providing personalized attention and the highest quality of service. We are here to make your move as smooth and stress-free as possible. To learn more about our services, please contact us today.
"Dear Odete, Thank you so much for helping us with the move. We couldn't have done it without you! As you know, moving is so stressful. Your calm, helpful demeanor was just what we needed. It was also nice getting to spend time together. You haven't billed us yet but wanted to send over an estimated fee. Please let us know if we owe anything additional."
— Stacy O.
Additional Information
My Guys can handle your move with the least amount of stress. For white-glove senior relocation services, please contact a member of our move management team today.
Put Your Trust in My Guys Moving & Storage
Free Estimates
Home and Office Moves
Local Moves and Long Distance Moving
Packing and Unpacking Services
Licensed, Bonded and Insured
Additional Valuation Coverage Available
No Hidden Fees or Charges
Affordable Moving Boxes and Packing Supplies
Clean Trucks, Proper Equipment & Pads
Respectful of HOA Guidelines
Member of the Better Business Bureau
Willingness to Make Additional Stops
My Guys Moving - Friendly, Affordable, Dependable!
For years, My Guys Moving && Storage has been the preferred senior moving service for families throughout the DC Metro area. We are now bringing that level of excellence for senior relocation to all our service areas and for all budgets — big or small! Call 'One of the Guys' at 800-783-4897 or fill out our Free Estimate.