The Ultimate Moving Checklist Resource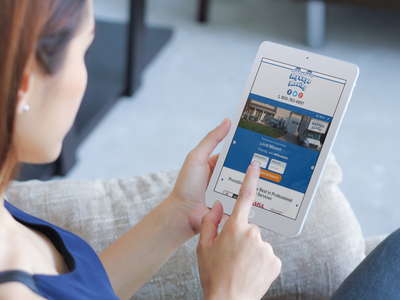 There's little doubt about it: Moving is often one of the most time-consuming and frustrating things that a person can do. Packing up and relocating the contents of one's life isn't a lot of fun, but it doesn't have to be ill-organized or result in the damage or loss of one's belongings. Careful planning over a period of months can help make this chore a do-able one. The key to success is creating simple tasks that are easily accomplished alone or with family members. A checklist can help organize these tasks and can play a major role in making the move a successful one.
Sixty Days Before the Move
Start budgeting for moving expenses.
Decide whether to use a moving company or to self-move using a rental truck or van.
Investigate moving or van rental companies and get an estimate in writing. If using a moving company, request an on-site evaluation and estimate.
Research storage options if needed.
Get boxes and other supplies such as tape, box cutters, a hand truck, and moving pads. Boxes specifically designed for moving may be purchased, or get strong, sturdy boxes from local grocery stores for free.
Measure large items, like the sofa, to ensure that they will fit in the new home.
Create a record or file that outlines moving expenses. The file can be a physical one or one that is created on the computer. Regardless of the method, keep copies of receipts, contracts, etc.
Take picture of the items in the home that will be moved and store copies of them on a computer.
Have expensive items in the home appraised.
Thirty Days Before the Move
Plan a garage sale to get rid of excess unused items. These items may be sold through online auction sites as well.
Confirm the details of the move with the mover, if using one.
Touch base with anyone who has agreed to help with the move and confirm the date, particularly if a moving company is not being used.
Arrange to have services such as cable and electricity disconnected in the current home.
Make arrangements to have services connected in the new home.
Rarely used and seasonal items should be packed at this time.
Consider how to keep children and pets safe during the move. If necessary, make arrangements for a babysitter or pet-sitter.
Inform service providers of the impending move.
Print or pick up a change of address form from the U.S. Postal Service or their website.
Request time off from work, if needed, to accomplish the move.
Two Weeks Prior
Make copies of important documents.
Pack valuables separate from other items; transport them separately from the other items being packed and transported.
Clean and unplug any major appliances that are a part of the move.
Get all prescriptions refilled, even prescriptions for the family pet.
Pack up a majority of the house. Don't leave it until the last minute!
One Week Prior
Properly dispose of flammable items in the home.
Finish up packing during this week.
Make last-minute donations of items that are not needed and have not been sold up to this point.
Back up all computers in the home to ensure there's no permanent loss of data during the move.
Set up a new bank account and close the old one if moving a long distance or to an area that is not served by the current banking institution.
Hire a cleaning company to thoroughly clean the home once items are packed.
Moving Day
Check over the home to ensure that everything is as it should be. This includes, but is not limited to, turning off the air conditioning and light switches and closing and locking all doors.
Verify that nothing has been overlooked to prevent it from being left behind.
Pack a box of basics for the first night that include toiletries, toilet tissue, and even a first aid kit.
Avoid leaving boxed-up valuables to the movers. Instead, carry them personally.
When using a moving company, supervise and check items as they go into the moving truck.
Before signing, read the bill of lading and inventory.
Have bottled water or cold sodas and snacks available for movers or anyone helping with the move.
The Week After
Unpack boxes. Depending on the size of the move, it can take several months to fully unpack.
While unpacking, take inventory and compare it to the list made during the moving process.
Make any changes in the arrangement of furniture in the home.
Purchase fire extinguishers for the home and check the batteries in the fire detector/alarm.
Further Reading