Packing Services

My Guys Moving & Storage
Packing Services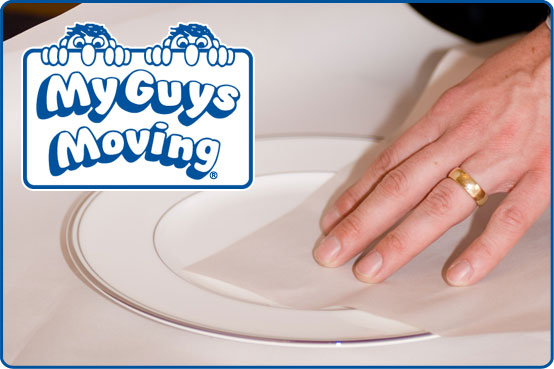 Packing & Unpacking Services - Call 800-783-4897
My Guys Moving & Storage makes packing easy. We offer a wide range of services and products that will facilitate a comfortable packing and moving experience. Not only does using our packing services for moving your home or office save you time, but it ensures that your valuables are properly protected during transit. Our professional packers can assist you with everything from general packing services for your move to specialty assistance for precious valuables or unwieldy items.
About My Guys Moving Packing Services
Trusted Moving Experts
We offer several different levels of packing services. We know that different customers have different packing needs, so carefully consider which level of service is right for your move.
Full Pack: Our full-pack service is the best option for customers who want to save time. Our team of packers will efficiently pack your entire home or business. Choosing this option removes one element of stress from moving, as our dependable packers and movers tackle the entire process. Please note that if you opt for the full-pack service, it's helpful to set aside personal items you'll need to access during the move or immediately upon arrival.
Partial Pack: The partial-pack service is a helpful option for those who would only like a portion of their home or business professionally packed. This option lets you designate areas that may be difficult for you to pack, like the storage shed or garage, while you focus on packing the rest of your home.
Fragile-Only Pack: My Guys Moving & Storage packers are well-trained in packing fragile items. Our fragile-only packing service will give you peace of mind that your fragile items are properly packed for transit. Consider using this service if you have delicate items like antiques, valuable china, artwork, or other items that need to be handled with special care.
If you're using our moving service but prefer to do your own packing, we also offer well-priced DIY Packing materials like bubble wrap, boxes, packing pads, and more. We also offer an unpacking service that may be just what you need after a long and tiring move. Using our unpacking service means that you'll be settled into your new home or office in no time at all.
Reputable Packing Services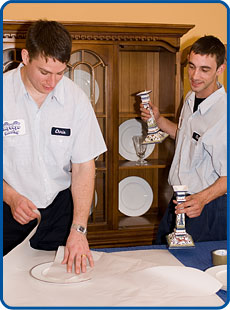 As you plan your move, carefully research services and rates offered when choosing from different packing and moving companies. Finding reputable moving and packing companies allows you to rely on trusted professionals and focus on the important parts of your move. My Guys Moving & Storage offers professional moving and packing services at affordable rates.
We are a licensed, insured, and bonded moving company, and we pride ourselves on our dependable packing and moving services. Our professional packers are well-trained in effective packing techniques that provide the utmost protection for your belongings. In fact, we have a lower rate of claims than most other packing companies thanks to our intensive training system. All members of our packing teams must complete a rigorous training course in real-world conditions in a simulated townhouse. Our crews have years of experience moving and packing companies and homes for local and long distance moves.
Additional Information
Put Your Trust in My Guys Moving & Storage
Free Estimates
Home and Office Moves
Local Moves and Long Distance Moving
Packing and Unpacking Services
Licensed, Bonded and Insured
Additional Valuation Coverage Available
No Hidden Fees or Charges
Affordable Moving Boxes and Packing Supplies
Clean Trucks, Proper Equipment & Pads
Respectful of HOA Guidelines
Member of the Better Business Bureau
Willingness to Make Additional Stops
My Guys Moving: Friendly, Affordable, Dependable!
If you have any questions about our packing services or supplies, our friendly customer service representatives are here to help. Use our quick free moving quote or call us at 800-783-4897 to get a fast and free packing estimate, and One of the Guys will be right with you! Thanks for contacting MY GUYS!