Hospice Volunteers Bring Joy & Cheer to Children This Holiday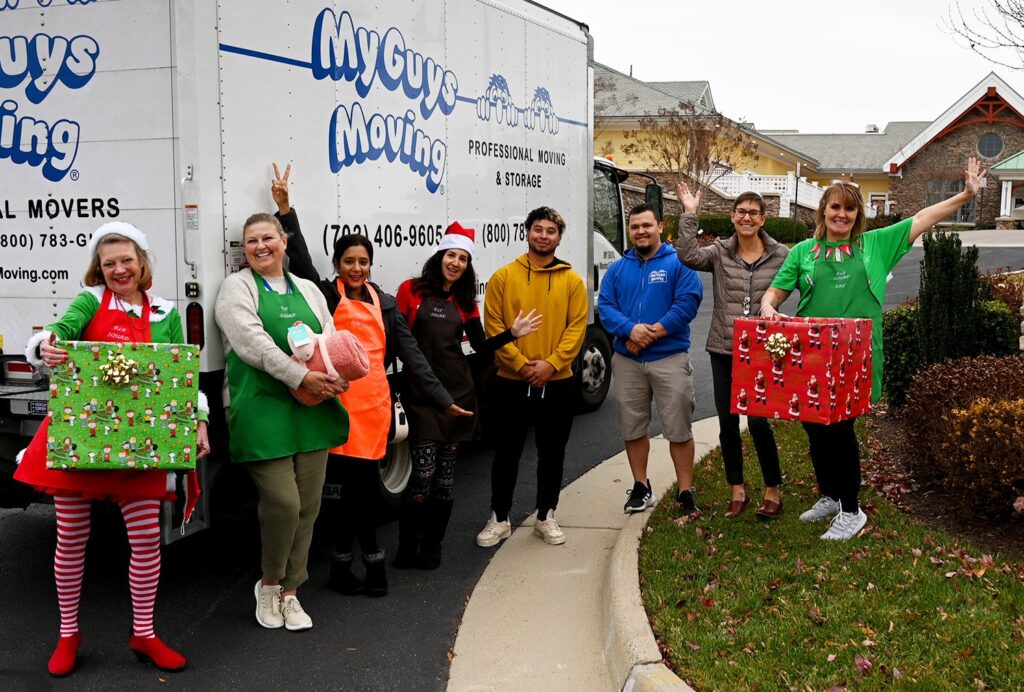 Pediatric volunteer, Joanne Canellos, reached out to My Guys Moving & Storage back in November to see if the moving company had any packing boxes that we could donate to their organization, Pediatric Elf Squad, so they could wrap holiday gifts for children in hospice. Without hesitation, the donation was approved, and Ralph & Matt arranged the box pick-up.
A few weeks later, Joanne called back, saying that their Volunteer Manager's living room was filled boxes that had been wrapped and packed with presents purchased by their donors. Now the Pediatric Elf Squad needed a way to transport the gifts from Katherine Knoble's house in Clifton to Capital Caring Health Adler Center in Aldie, Virginia. Once again, we didn't hesitate. Guzie & Josue, professional movers at My Guys, were dispatched to help load and unload all the gifts that had been so generously gathered.
As the Pediatric Elf Squad brings joy and cheer to children and their families this holiday season, please take time to remember what is truly important and share the love this holiday season. If you're interested becoming a volunteer, contact Capital Caring.
For more info, see the beautiful write-up by Hope Katz Gibbs, and this article in the Falls Church Patch.